The Effects of Social Media on E-commerce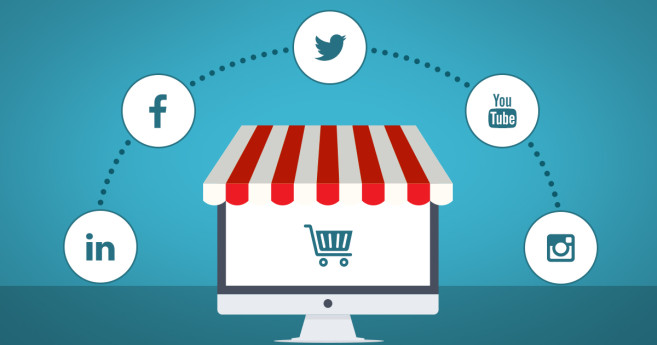 If you run an eCommerce business, you're probably well aware of the increasingly important role social media plays in the evolution of online shopping. With 93 percent of consumers turning to social media to help make buying decisions—and 90 percent of them saying they trust product recommendations from their peers—avoiding social media simply isn't an option if you want to compete online.
In recent years social media has become more and more popular all around the world. The social platforms are a great opportunity for your eCommerce business to increase its customer base, learn more about their shopping habits and also build loyalty. Here we describe some of the advantages of using social networks for eCommerce in your business.
The use of social networks allows you to increase your customer base by building an online presence. Not only that, your marketing campaigns can include a target public that you would never be able to reach using local advertising.
Another advantage of social networks for eCommerce is that you can use your brand presence to tell your customers and followers what your business is about. And when you offer them great content, your followers are more likely to share what your brand is offering with their friends and family. In other words, the social networks will give your business more visibility.
Using the social networks can also be a way of announcing promotional campaigns and special offers, and you can use the online content to tell your public more about the personal side of your brand. In other words, the content can help you create a connection with your potential customers, increase your consumer base and also build loyalty towards your brand.
eCommerce can also benefit from the social networks through the participation and interaction with the customers. The social networks allow users to make comments, suggestions, requests and to share queries about your business. This can help you find exactly the type of product your potential customers are looking for.
The social networks enable you to set specific demographic goals so the products are displayed precisely to the target public at which you are aiming. As you are targeting a specific group of potential customers, you can achieve the maximum return on your marketing investment.